Ammoniy JSC
Ammoniy JSC is one of the largest fertilizer producers in Europe. The third factory in the world, built on a unique technology of a closed production cycle in compliance with environmental measures. In 2019, Ammoniy was entered to the structure of Azot Group of Companies. The complex produces more than a million tons of nitrogen fertilizers annually. By 2022, the chemical complex included 3 subsidiaries, which employ 1,700 people. From 2022 factory implements the program of strategic development of Mendeleevsk «chemistry of the native city». The social mission of the complex is the creation of a comfortable urban environment and an educational cluster in the area.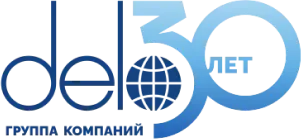 Delo Group
Delo Group of Companies is the largest Russian transport and logistics holding, which provides transportation of containers throughout the country and in international traffic. Delo Group owns a network of 9 sea terminals in the Far East, the Baltic and the South of Russia, 47 land terminals, a fleet of containers, fitting platforms and its own fleet. The capacity of sea container terminals is 3.9 million TEU, grain terminals – 7 million tons, land terminals – 3.3 million TEU, the capacity of the container fleet – 230,000 TEU, the fleet of fitting platforms – 40 thousand units. The number of staff is 11 thousand people.

TATNEFT
TATNEFT is one of the largest Russian vertically integrated companies which dynamically develops oil and gas production, oil refining, petrochemistry, a network of gas stations, a composite cluster, electric power, development and production of equipment for the oil and gas industry and a block of service structures. Achievements in industrial, environmental, social activities, a high level of corporate governance, openness and transparency of the Company are highly appreciated by shareholders, business partners and the investment community as a whole.

Sberbank PJSC
Sberbank PJSC is one of the largest banks in Russia and one of the leading global financial institutions. Sberbank accounts for about a third of the assets of the entire Russian banking sector. Sberbank is a key lender for the national economy and holds one of the largest shares in the deposit market.

Magnit
Magnit is one of the leading retail chains in Russia in the food trade, the leader in the number of stores and the geography of their location. The company is represented in about 4,000 localities, almost 16 million people visit the company's stores every day. Magnit operates in a multi-format model, which includes convenience stores, supermarkets, pharmacies and drogeri stores. The company has more than 27,000 retail facilities in 67 regions of Russia.